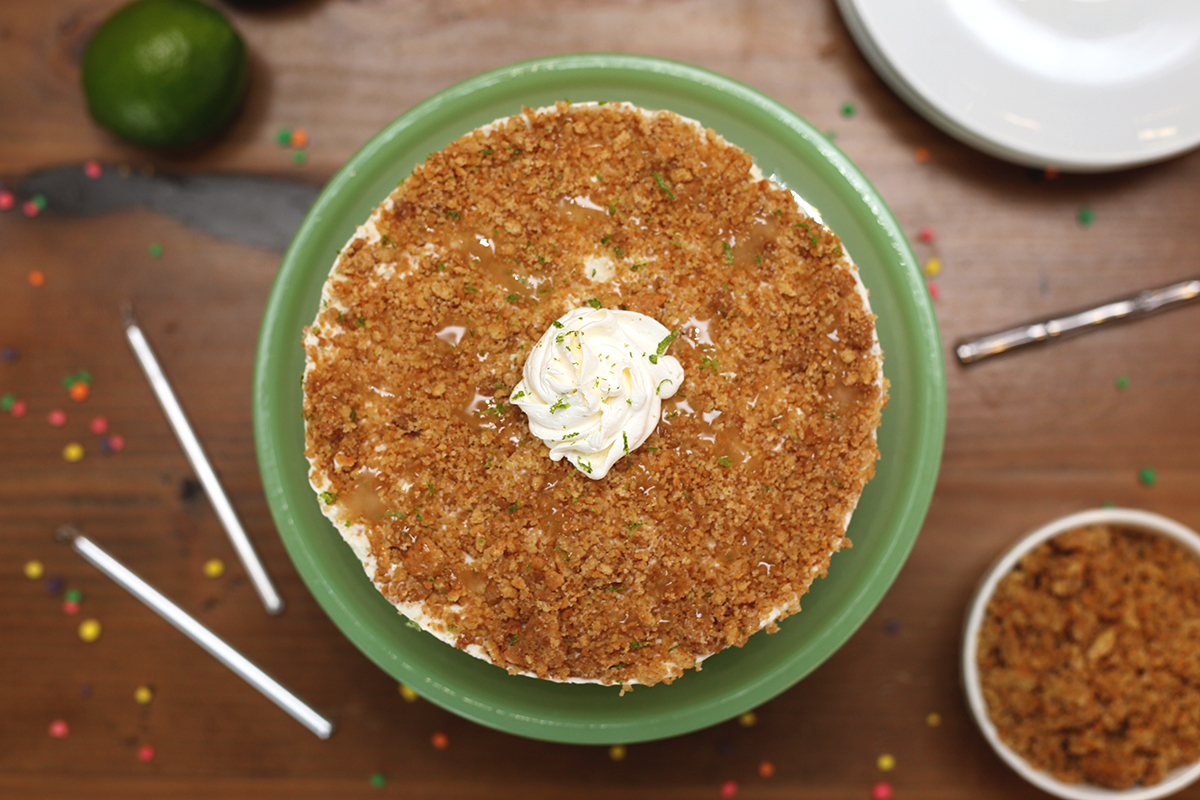 13 Jan

Birthday Cake Collection

Finding someone the perfect birthday gift is hard… finding the perfect dessert is easy with Julie Ann's!

Let's face it, finding the perfect birthday present for someone is hard. It seems that in this day and age if someone wants something, they order it on Amazon and get it delivered right to their door in 48 hours. It is hard to show someone you really, we mean REALLY, care.

After a certain age, we think most of us treasure spending our day with loved ones, having a glass (or two) of wine, eating a great meal, and of course enjoying dessert! Now, if you went through all the trouble to preorder and pick up a frozen custard cake made based on your birthday person's personality…

Introducing a brand-spanking new Birthday Cake Collection for 2017. We have three new cakes that you can order all year long. Preorder a cake today, pay when you pickup!
Double Crusted Key Lime Birthday Cake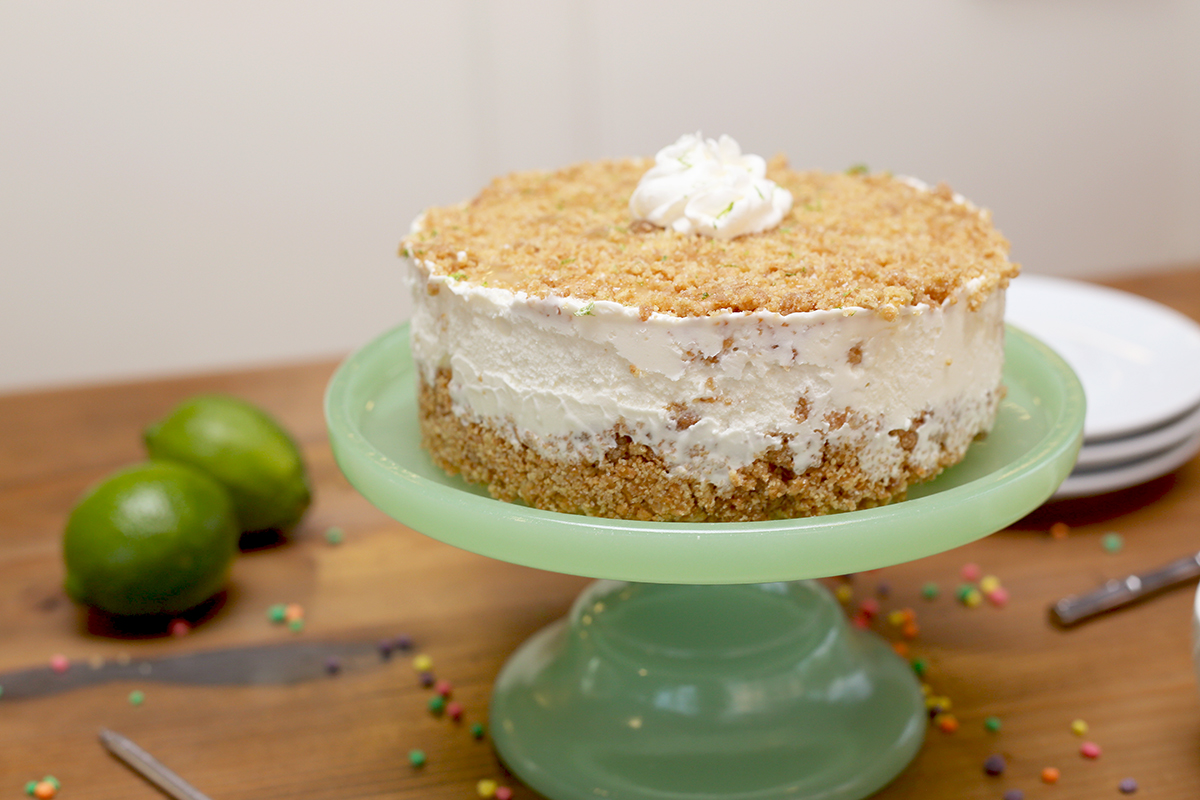 Made with real Nellie and Joe's Key Lime Juice!

Made from scratch graham cracker crust and the real deal key lime custard, finished off with whipped cream, more graham cracker crumble, and zest of lime.
Who is this cake perfect for?
If your special someone loves long walks on sandy beaches, likes to wear gaudy Hawaiian shirts, listens to Buffett, and tends to get rowdy from time to time…
Medium: $20.95
Large: $28.95
Pre-Order Cake
Salted Caramel Chocolate Cookie Crumble Birthday Cake

We make this chocolate cookie crumble inhouse!
The name of this cake says it all… and it is a mouth-full. We use our spanking new chocolate cookie crumble for the base of this cake with a layer of salted caramel cookie crumble vanilla custard, topped with more cookie crumble and drizzled caramel.
Who is this cake perfect for?
Perfect for the person who is both salty and sweet. For a person who is comfortable in either a suit and sweater, but prefers wearing nothing at all. If your loved one loves everything "salted caramel", this cake may be a perfect fit.
Medium: $20.95
Large: $28.95
Pre-Order Cake
Cocoa Luxe Birthday Cake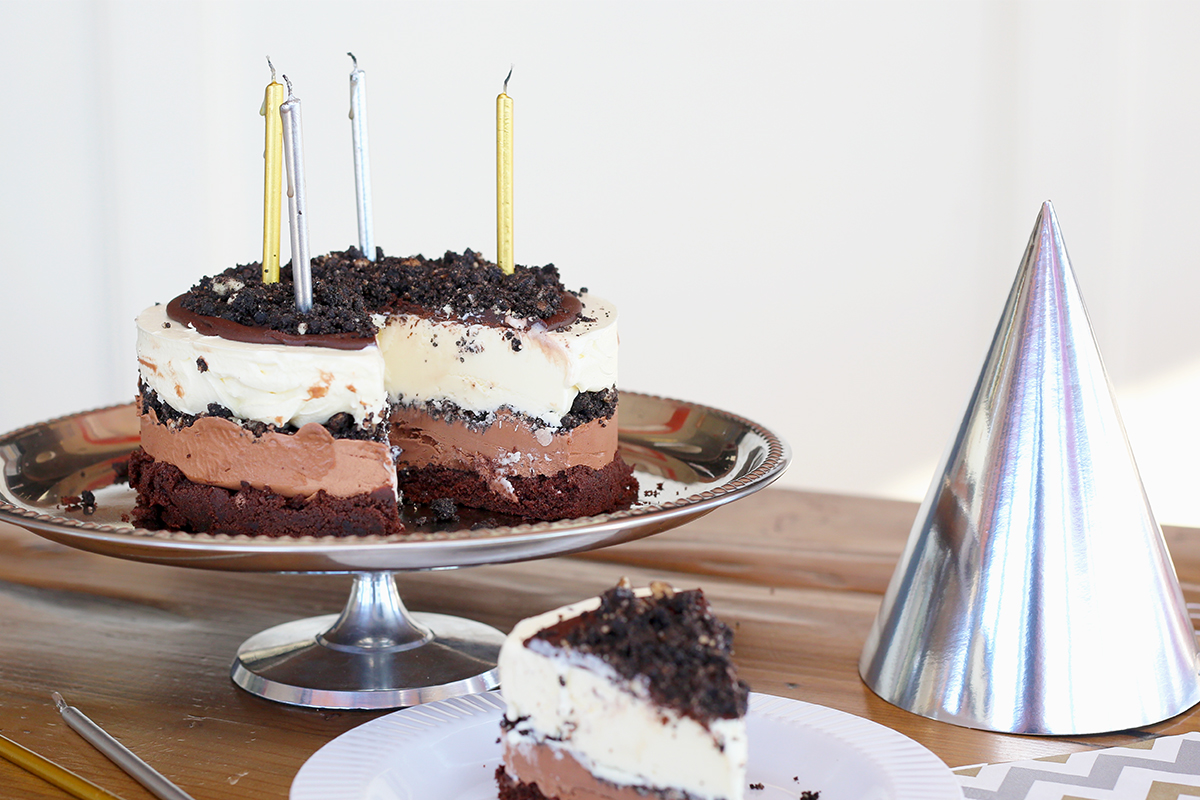 Four different kinds of chocolate!

This is a chocolate lover's dream come true. We start with dense chocolate cake, layer chocolate custard, and an in-house chocolate crumble. We top it off with a layer of vanilla custard (to cut all dat chocolate), more cookie crumble and chocolate ganache.
Who is this cake perfect for?
We think this cake is fit for royalty. Perfect for someone with sophisticated tastes but may be on a shoe-string budget. For someone who appreciates the finer things in life and maybe, just maybe even occasionally deserves 'em…
Medium (one size only): $20.95
Pre-Order Cake
Join the Conversation