Pre-Order Thanksgiving Dessert… Check!
Scratch your Thanksgiving dessert off the to-do list!
The 2017 Thanksgiving Cake Collection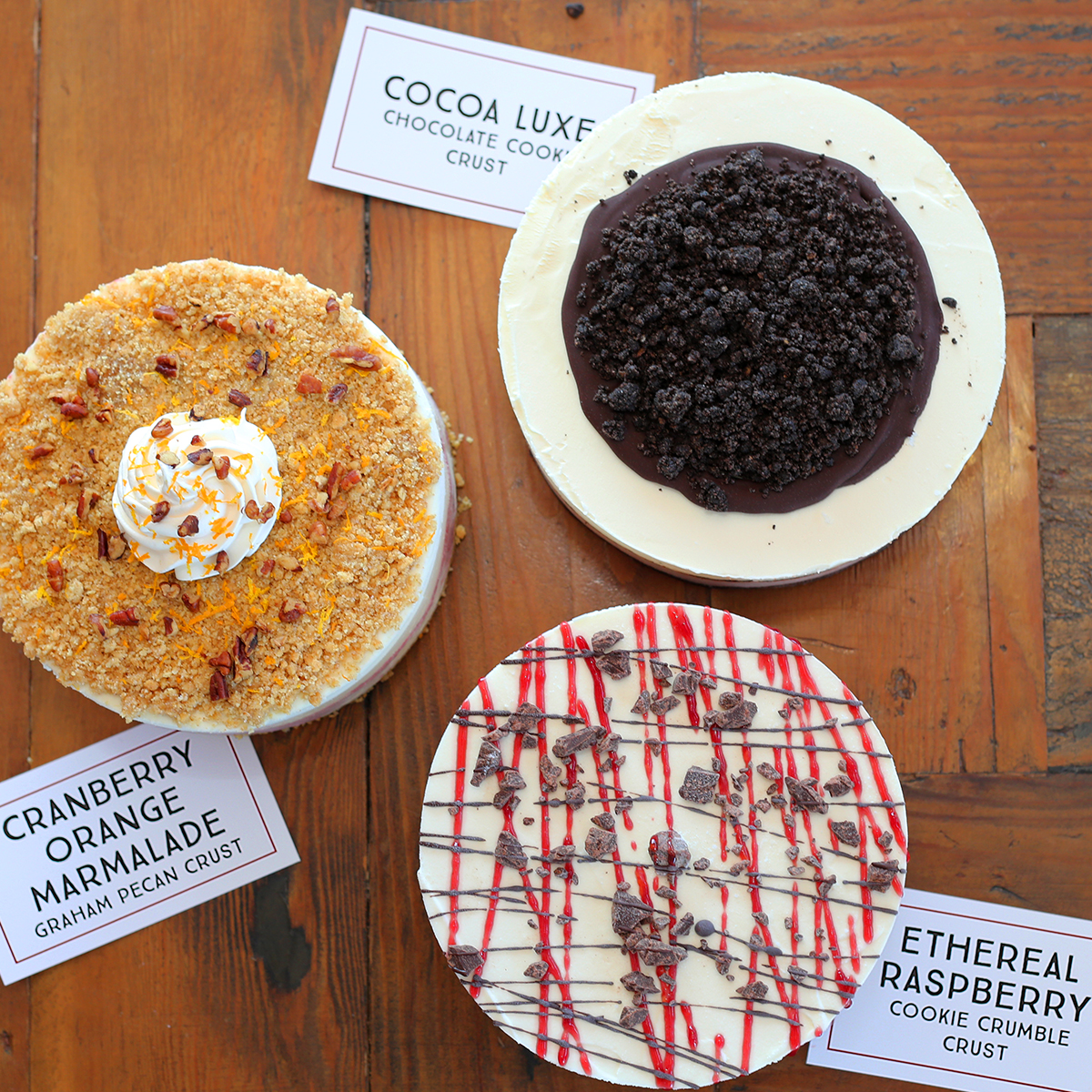 Here's a top-down photo of our Thanksgiving Trio.
We have dreamed up a trio of fantastic cakes for you to pre-order and pickup before the big day. We have The Cocoa Luxe Cake with four different types of chocolate, The Ethereal Red Raspberry Cake with a chocolate cookie crumble crust, and The Double Crusted Cranberry Orange Marmalade Cake with a homemade cranberry sauce layered in. Each will reflect the love of community on your dessert table.
The Cocoa Luxe Cake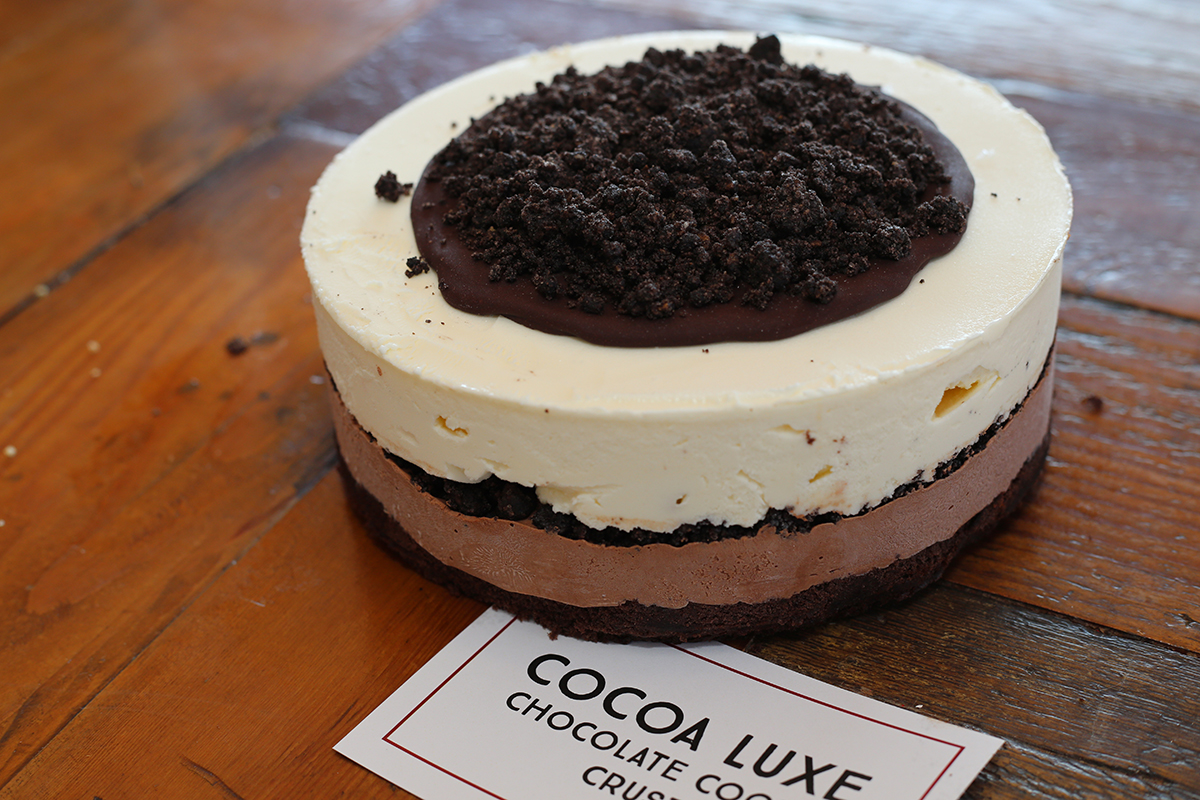 This cake is a real Lady-Killer!
We start with dense chocolate cake, layer chocolate custard, and an in-house chocolate crumble. We then top it off with a layer of our light vanilla custard, chocolate ganache, and a sprinkle of our chocolate cookie crumble. Medium $20.95
The Ethereal Red Raspberry Cake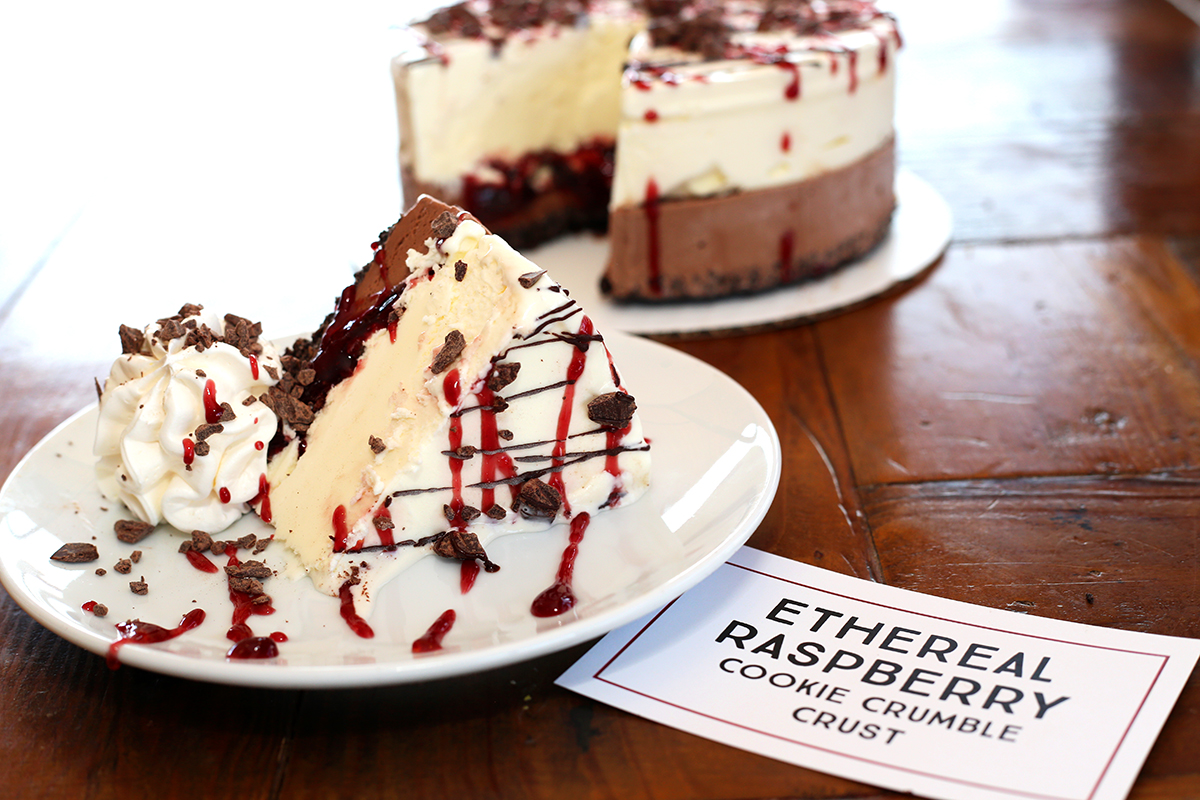 Featuring locally roasted single origin chocolate from Ethereal in Woodstock, IL.
This cool cake features a single origin chocolate from Honduras made by our friends at Ethereal Chocolates in Woodstock, IL. Chocolate and vanilla custard is layered with seedless raspberry preserves and our homemade cookie crumble crust provides a crunchy foundation for this decadent dessert. Medium $21.95 Large $30.95
The Double Crusted Cranberry Orange Marmalade Cake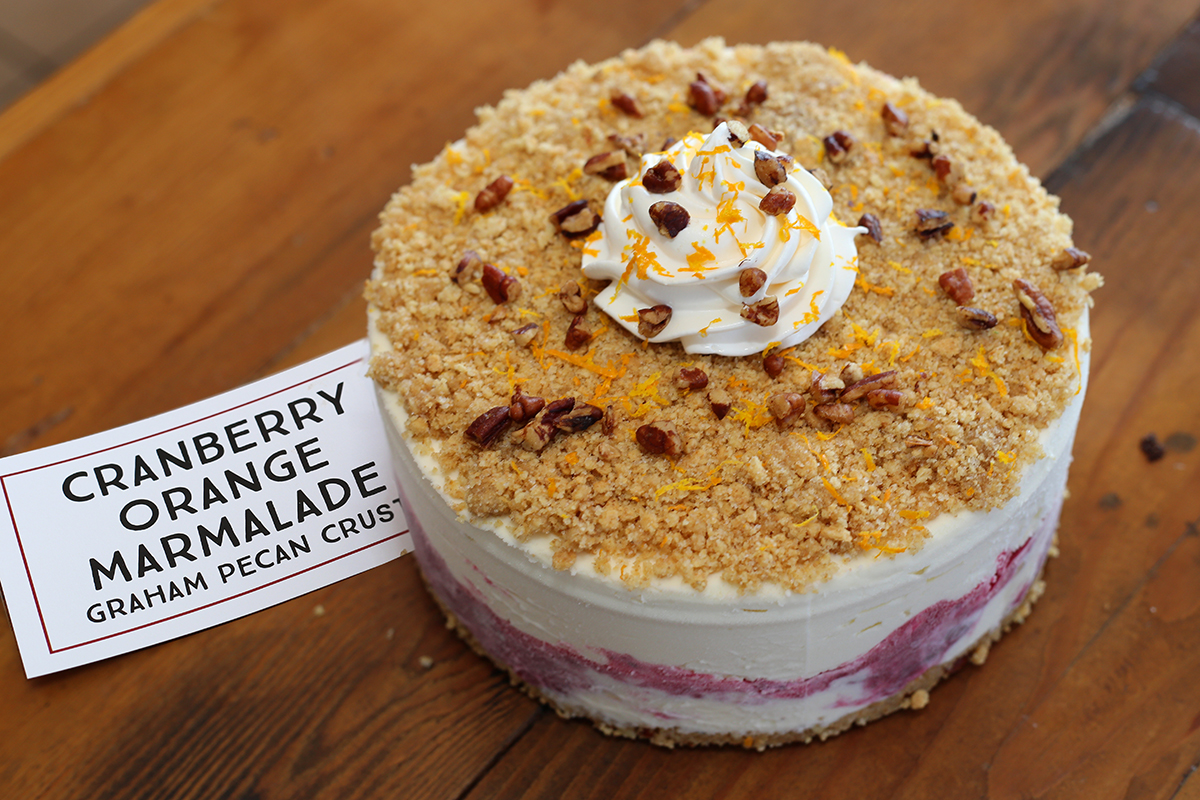 This cake has one amazing homemade pecan graham cracker crust.
A buttery house made pecan graham cracker crust sandwiches layers of cranberry and vanilla custards, with orange marmalade, and a touch of whipped cream with refreshing orange zest. Nut and/or Gluten-Free available upon request. Medium $21.95 Large $30.95

We are a family owned and operated frozen custard shop serving the McHenry County area. We are dedicated to providing fresh and locally produced flavors, sundaes, shakes, affagatos, and concretes.
We are located at 6500 NW HWY, in Crystal Lake, IL. We are located next to the IHOP, across the street from Walgreens and CVS in the Plaza.