It's A Frozen Custard Fisticuff
Flavor Contest (Us vs. You) Winners Presale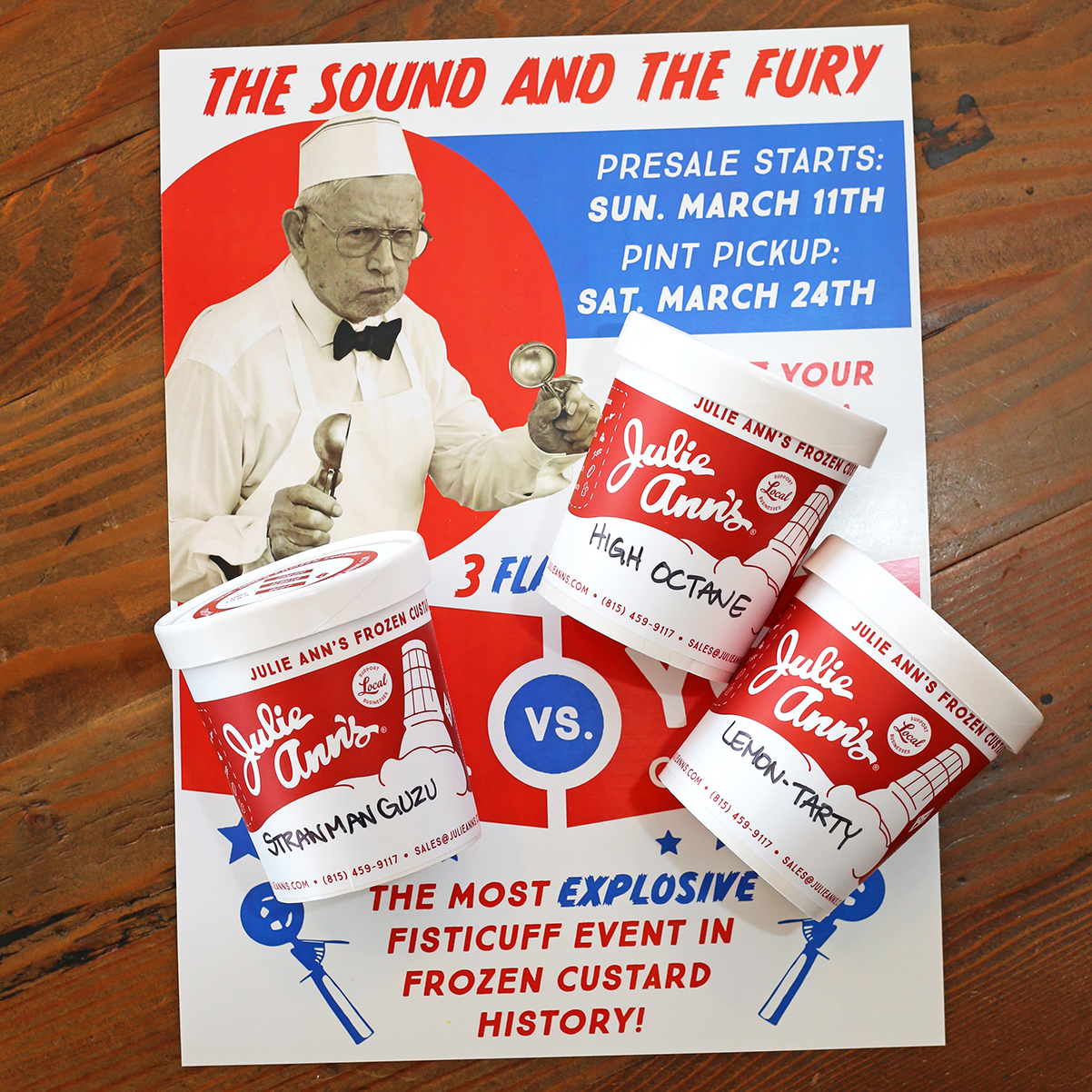 The contenders have been chosen! You can decide the winner with your purchase!
Thanks to the hundreds of flavor submissions over the past couple weeks. We had a blast looking over all the flavor ideas (some of you guys are hilarious with flavor ideas like "Tide Pod") but in the end we chose two flavors to compete against our Strawmanguzu.
How this works: whichever flavor sells the most before the pick-up day earns the title of champion. The flavor's inventor gets their name on a trophy that will displayed at the shop, not to mention a $50 Julie Ann's gift card. May the tastiest flavor win!
Preorder now, pay when you pickup!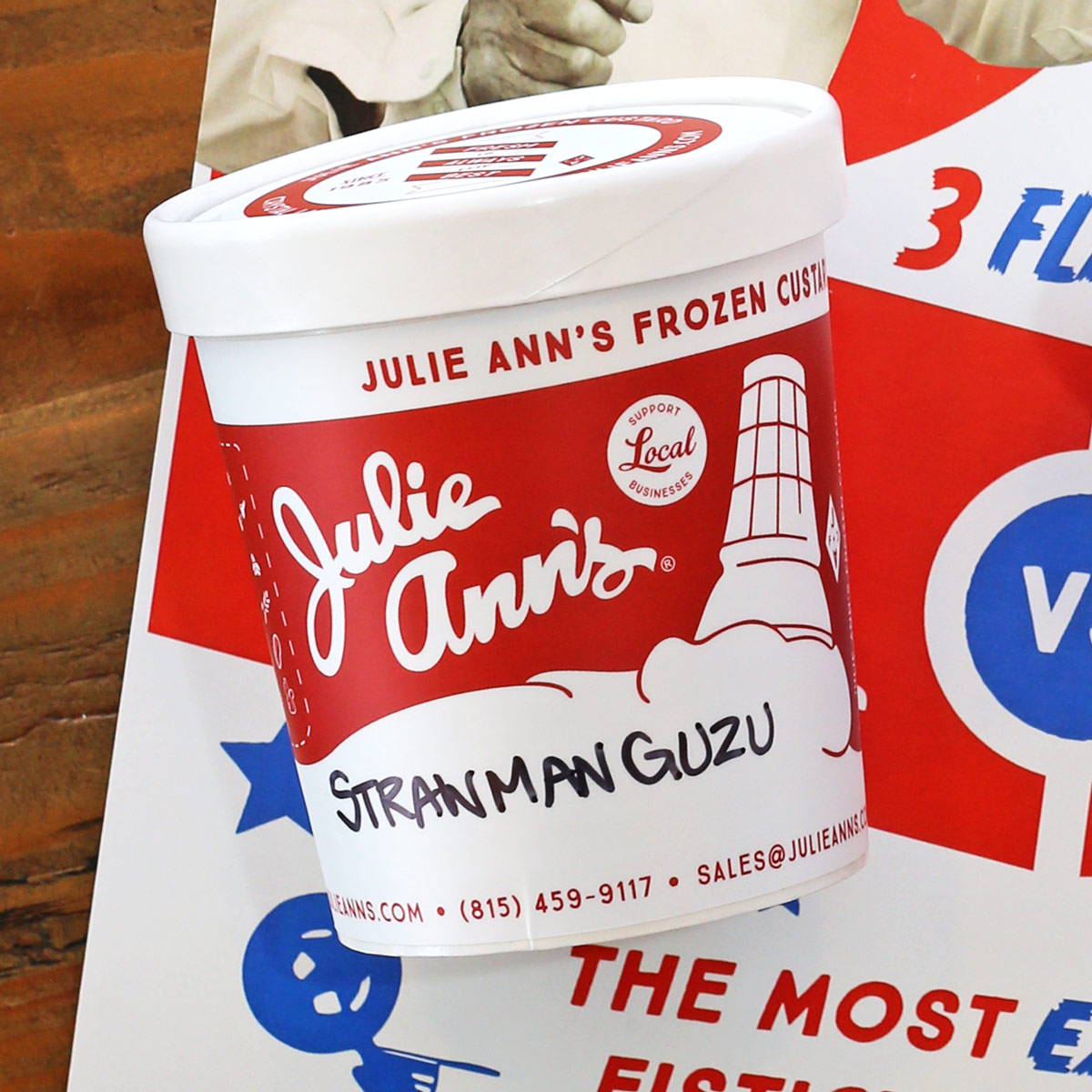 Strawmanguzu by Julie Ann's
We are putting a very special flavor in the ring against you, our customer. Strawmanguzu is a combination three different handmade custards made with real fruit thinly layered. It includes layers of Mango, Strawberry, and Yuzu (https://en.wikipedia.org/wiki/Citrus_junos). It tastes and looks like a frozen custard rainbow sherbert.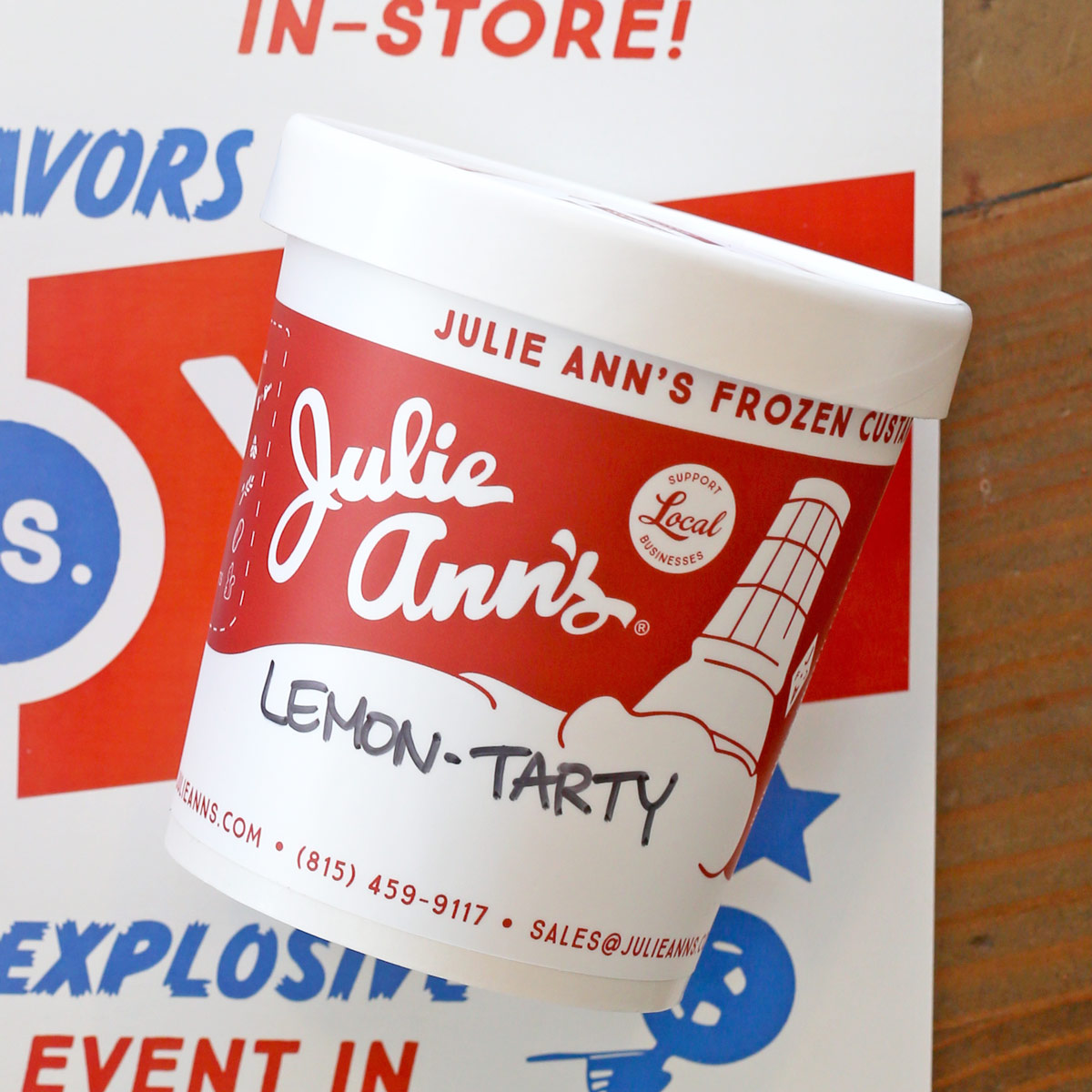 Lemon-Tarty by Lily Smiley
In this corner, we have Lemon-Tarty. Thanks to Lily Smiley for this amazing flavor idea! Lemon-Tarty is Lemon Custard with Fresh Raspberries and Freshly Baked Shortbread Cookies Layered in. This flavor will throw an upper-cut in the old jaw!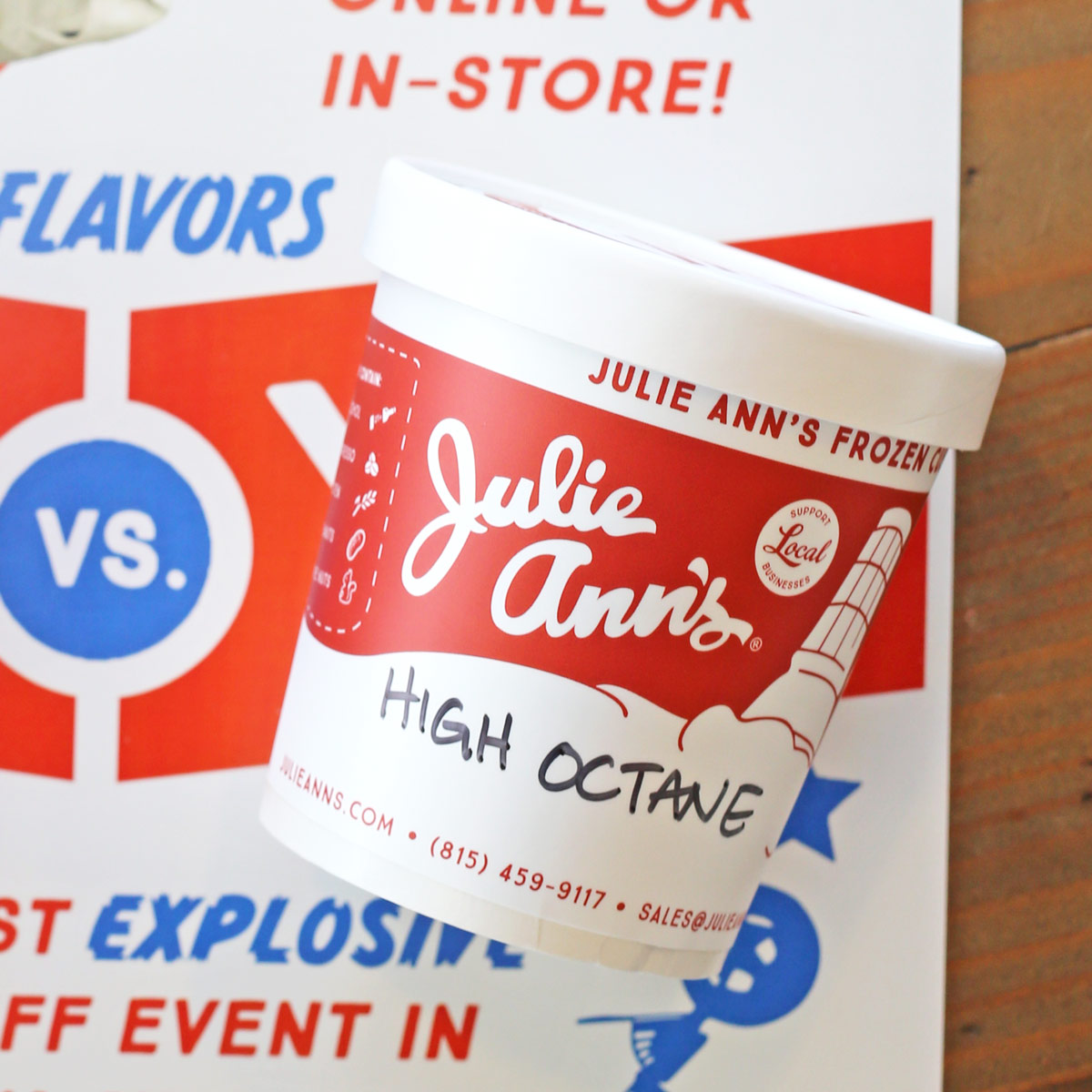 High Octane by Aidan Lance
In the other corner we have High Octane by Aidan Lance. High Octane has Chocolate Espresso Custard with Fudge, Caramel, and Locally Baked Brownie Pieces layered in. This is sure to knock-out your taste buds with Neon Espresso from Dogwood Coffee Roasters.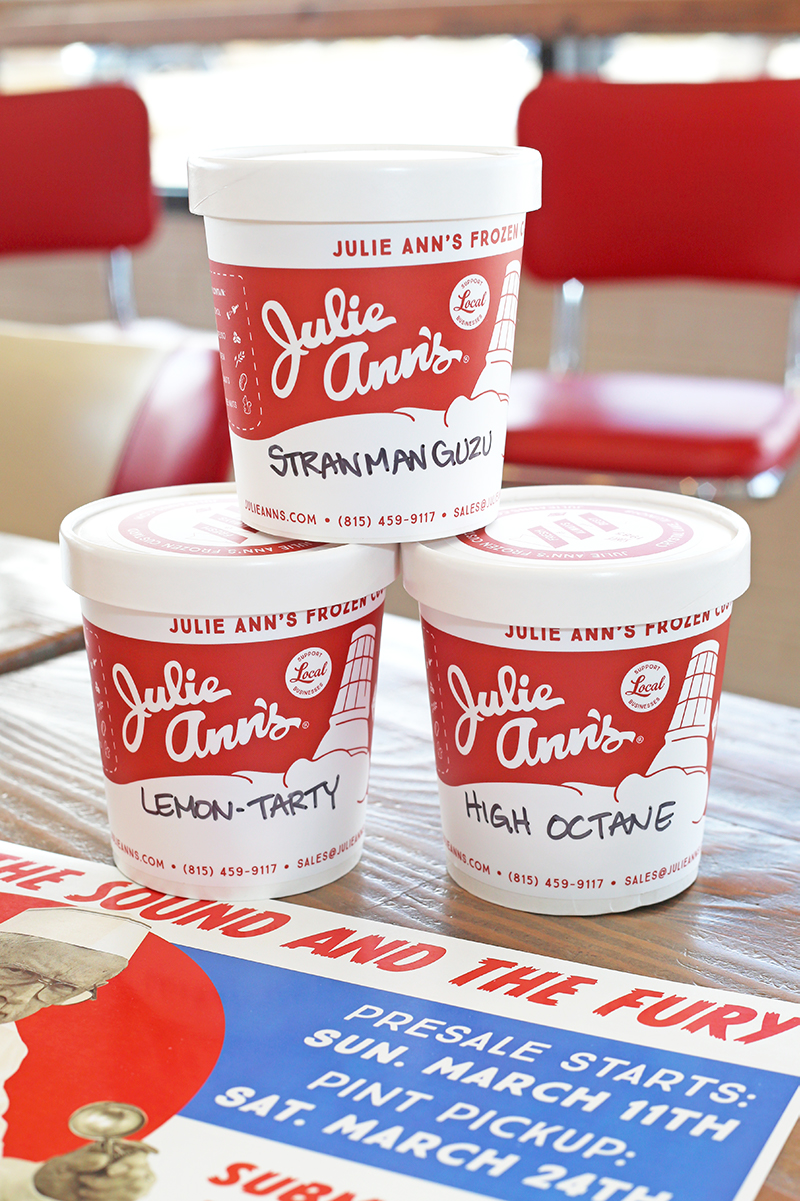 We are a family owned and operated frozen custard shop serving the McHenry County area. We are dedicated to providing fresh and locally produced flavors, sundaes, shakes, affagatos, and concretes.
We are located at 6500 NW HWY, in Crystal Lake, IL. We are located next to the IHOP, across the street from Walgreens and CVS in the Plaza.