Valentine's Day Trio Pint Collection
His + Her + Both = Valentine's Day Trio Pint Collection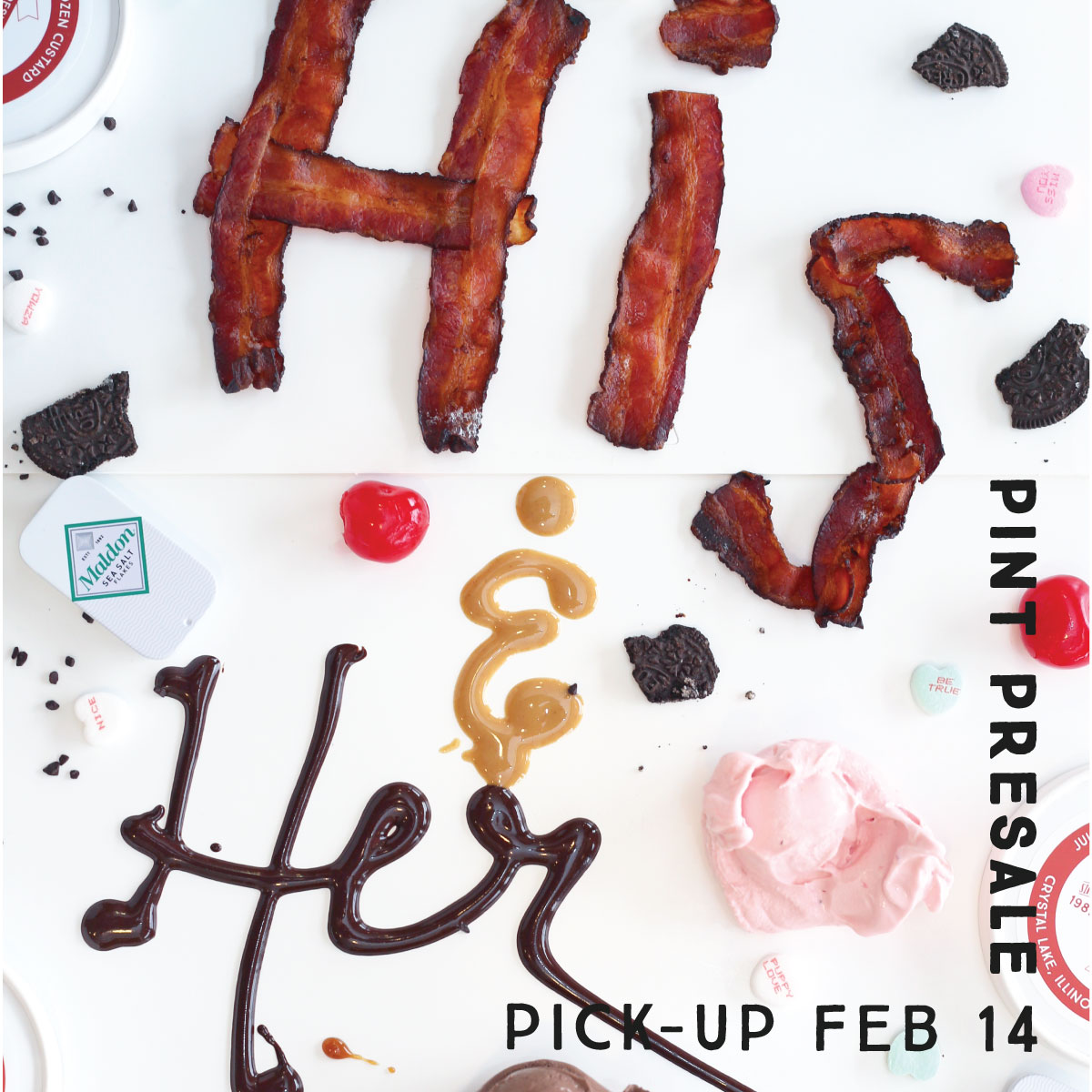 Check-out our lineup for Valentine's Day! We have three flavors that will make you swoon for Frozen Custard. We have one for the ladies, one for the guys, and one to share. Should make for fantastic after dinner treat, a romantic movie sweet, or a casual friendly meet-up. You can order one or all three! Simply pay when you pickup. We will have them ready for pickup on Valentine's Day (February 14th).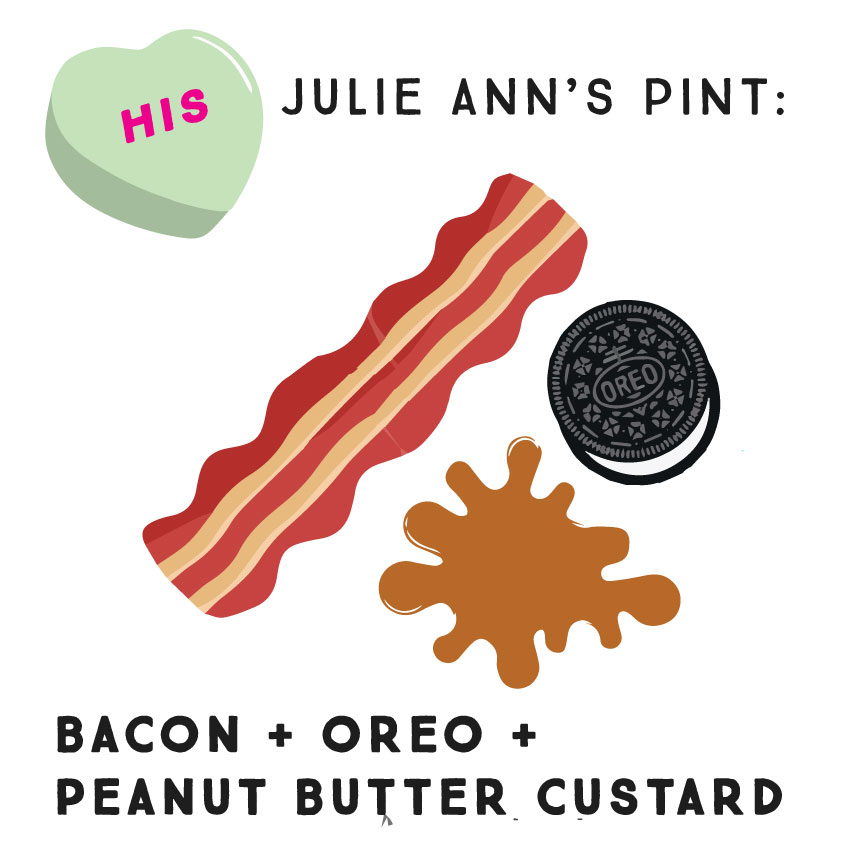 Preorder a guy inspired flavor that features Bacon, PB Custard, and Oreo Cookies.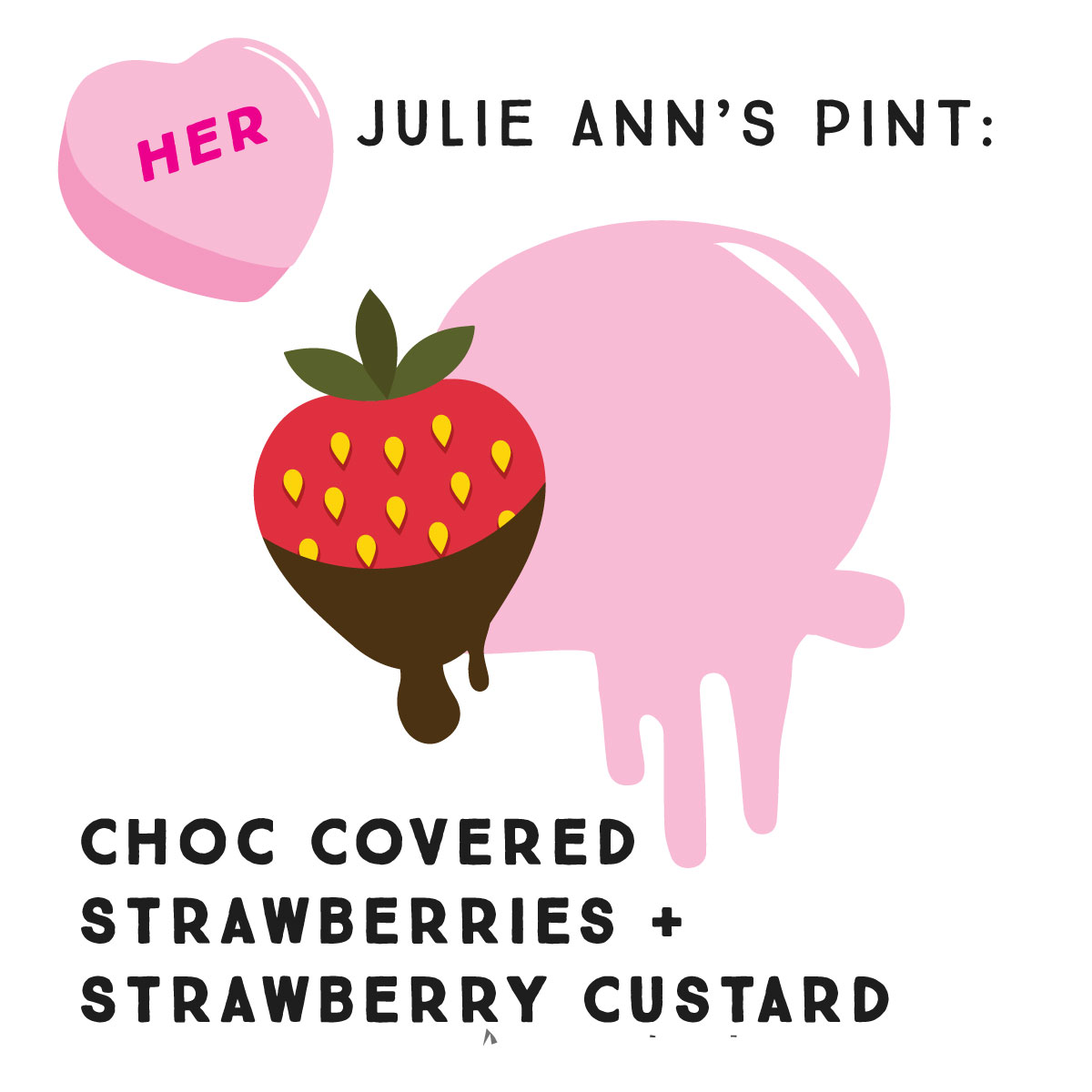 For the ladies we chop fresh strawberries, dip them into dark chocolate, and layer them into our strawberry custard.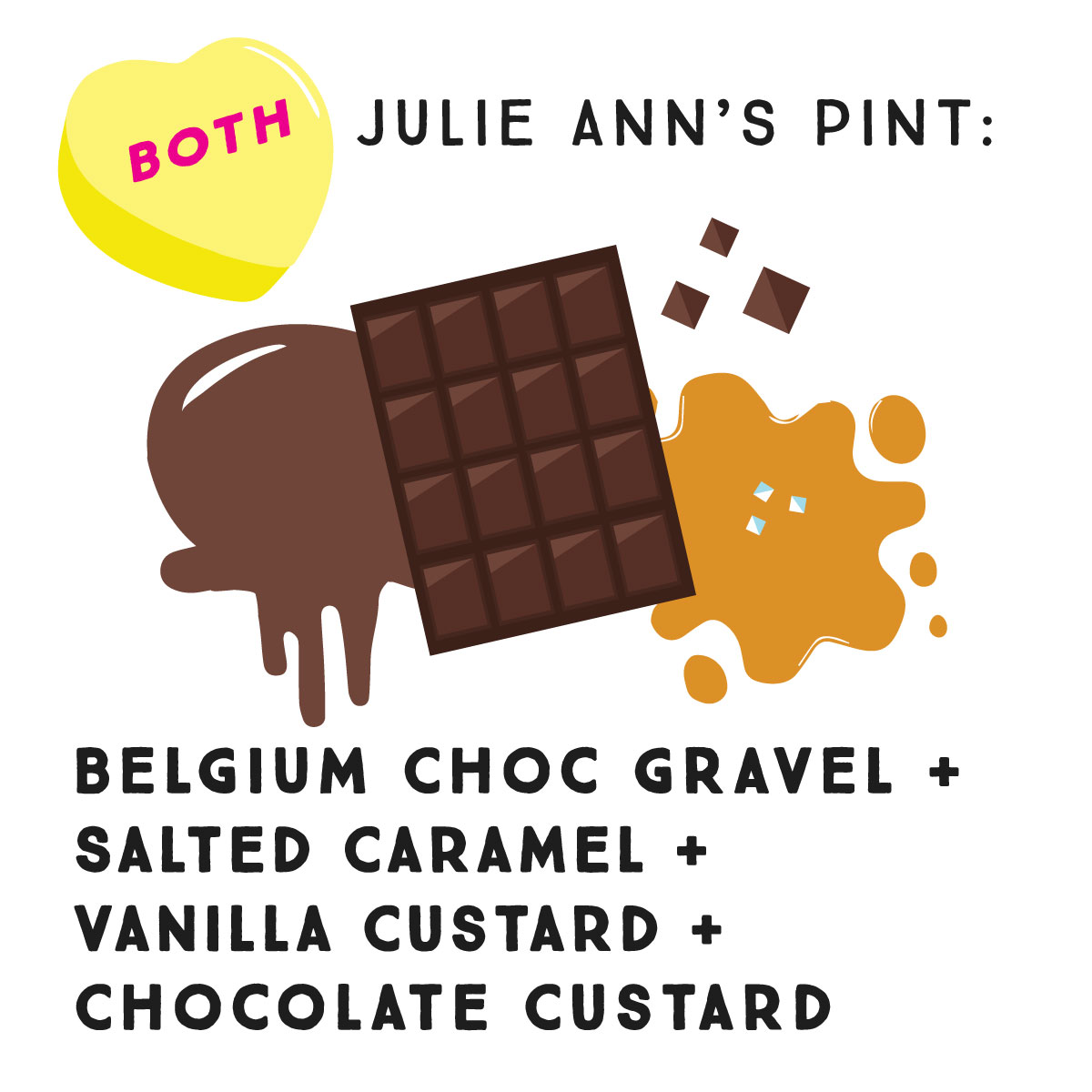 Try to share this special flavor that layers in both vanilla and chocolate custard, salted caramel, and Belgium Chocolate Gravel.

We are a family owned and operated frozen custard shop serving the McHenry County area. We are dedicated to providing fresh and locally produced flavors, sundaes, shakes, affagatos, and concretes.
We are located at 6500 NW HWY, in Crystal Lake, IL. We are located next to the IHOP, across the street from Walgreens and CVS in the Plaza.
Monday: 11:00 AM to 10:00 PM
Tuesday: 11:00 AM to 10:00 PM
Wednesday: 11:00 AM to 10:00 PM
Thursday: 11:00 AM to 10:00 PM
Friday: 11:00 AM to 10:00 PM
Saturday: 11:00 AM to 10:00 PM
Sunday: 11:00 AM to 10:00 PM