PRE-ORDER NOW, PAY WHEN YOU PICKUP!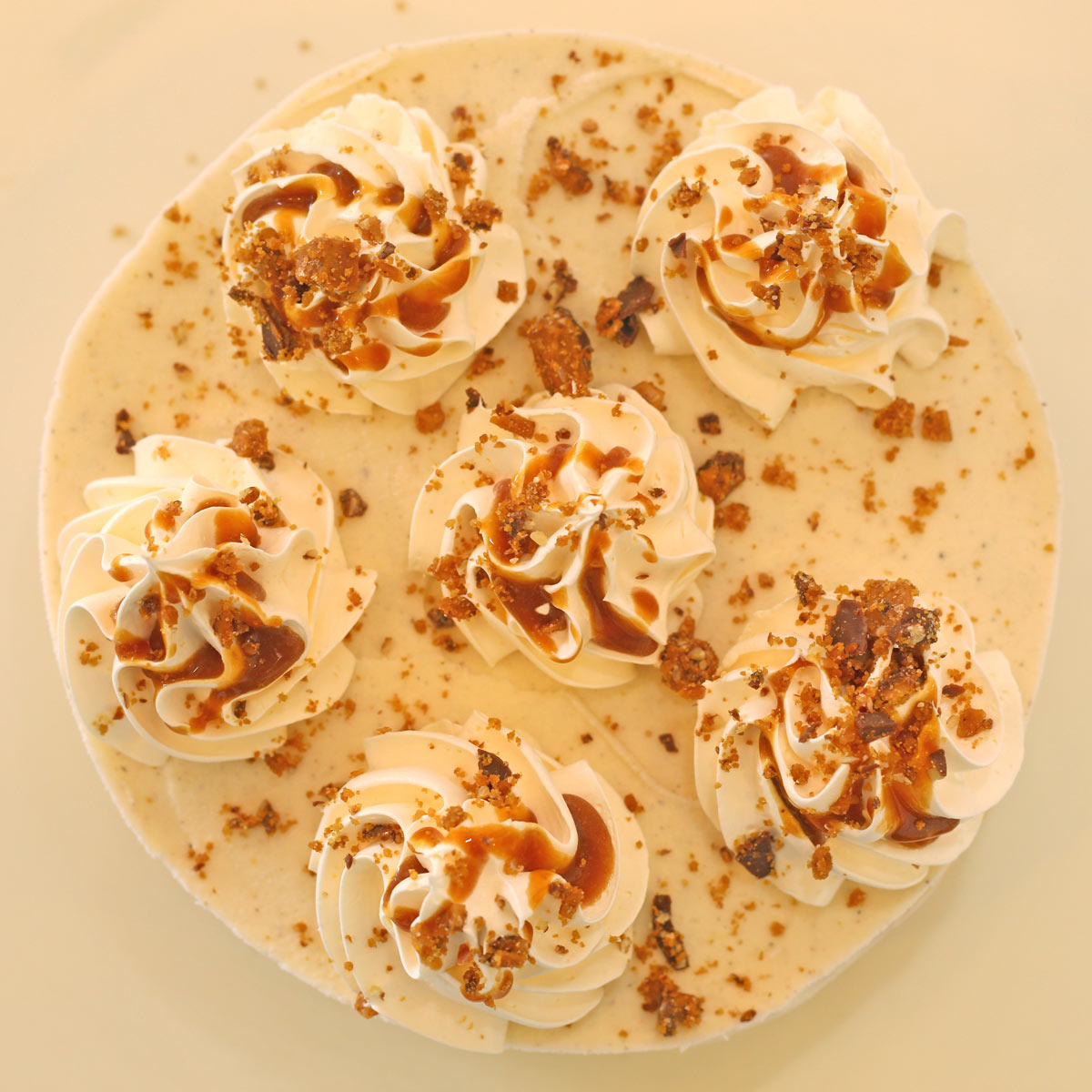 About The Gingersnap Cookie Toffee Cake
This cake is perfect for small gatherings of 6 to 8 people. It features T's Toffee and a hand-crushed gingersnap cookie crumble crust with layers of frozen custard. This cake keeps well for leftovers!
Layers
T's Toffee (made just for us)

Vanilla Custard with Salted Caramel

Gingersnap Cookie Crumble
Our cakes are handmade in layers and take 3 days to complete. Rush orders are available. The link above will take you to a Preorder Request Form where you can add inscriptions and make changes to your cake. You will pay when you pickup your cake. We make cakes every day of the week from 11am to around 4pm. You can also call us to place your preorder at (815) 459-9117 during our regular store hours. We are a family owned and operated frozen custard shop serving the McHenry County area. We are dedicated to providing fresh and locally produced flavors, sundaes, shakes, affogatos, and concretes.
We are located at 6500 NW HWY, in Crystal Lake, IL. We are located next to the IHOP, across the street from Walgreens and CVS in the Plaza.
Monday: 11:00 AM to 10:00 PM
Tuesday: 11:00 AM to 10:00 PM
Wednesday: 11:00 AM to 10:00 PM
Thursday: 11:00 AM to 10:00 PM
Friday: 11:00 AM to 10:00 PM
Saturday: 11:00 AM to 10:00 PM
Sunday: 11:00 AM to 10:00 PM