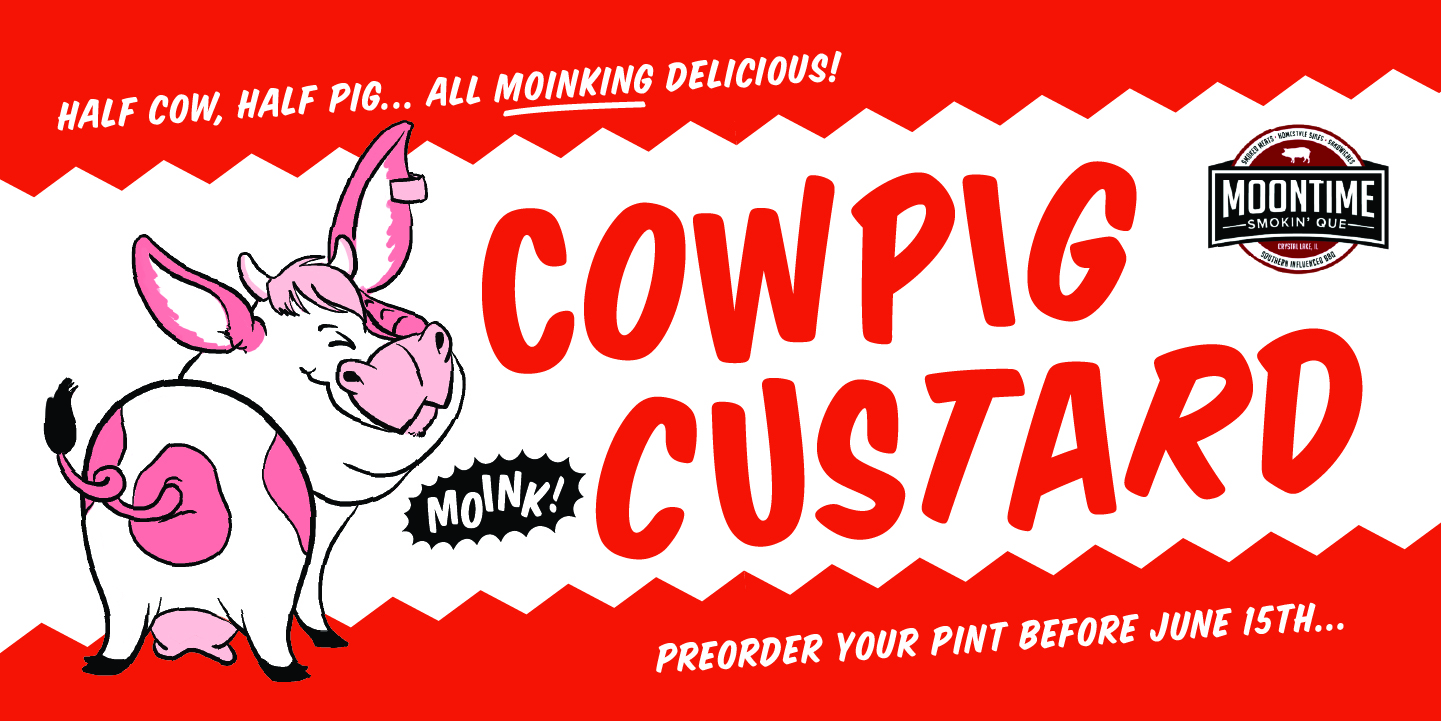 PREORDER COWPIG CUSTARD AT JULIE ANN'S
Preorder Now, Pickup on Father's Day Weekend!
We have teamed up with Joe and Heather at Moontime BBQ downtown Crystal Lake to bring a moinkin' good flavor in time for Father's Day Weekend. Preorder the BBQ Lover in your life with a pint (or three) of Cowpig Custard (Pronounced /Kä-PEG/)! We are using local maple syrup to make the custard and layering loads of smoked candied Moontime "Millionaire" bacon! Half Pig, Half Cow… All Delicious!