Caterers &
Customers,
When it comes to adding Julie Ann's into your upcoming event, party, or wedding, we've got you covered. We have many customizable options including bulk specialty custard flavors, catered and do-it-yourself sundae bars, pre-made concretes, Julie Bars, cakes, and frozen custard sandwiches. If you want to kick around an idea for your event, please do not hesitate to call or email us. Mornings are the best time to call or drop by the shop to speak with us.
Let's chat,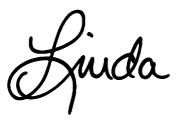 Co-Owner and General Manager of Julie Ann's
Catered Sundae Bar
We can provide everything you need for a sundae bar. We can even cater it with one of our polite and professional staff. Pick out the flavors and toppings and we will do the rest. The cost varies between 2.50 and 4 dollars a head, based on toppings, staffing, and flavors.
Bulk Specialty Flavors
If you are looking for something more simple, we have 2.5 and 4 gallon buckets of any flavor you desire. We typically run the flavor in the morning so it is fresh for your event. You can pickup dry ice at Jewel or at Kaleidoscoops downtown crystal lake. The buckets will fit inside the larger coolers. Check out our Daily Flavor Calendar or our Facebook Page for ideas.
Julie Bars and Sandwiches
Our hand-dipped chocolate Julie Bars are available in vanilla, chocolate, black raspberry, salted caramel, mint, or coffee. Our frozen custard sandwiches (we bake from scratch) are available in cookie dough, raspberry fudge, chocolate dipped salted caramel, or mint fudge. These can be ordered for your party or event. Bulk pricing is available.
Directions
Our Crystal Lake shop is right on Route 14 next to the IHOP and across the street from Walgreens. It's our new location since 2010. All of the custard we scoop is made in our shop multiple times a day. We encourage you to bring lunch and listen to the music. Gather at one of our tables inside or outside our shop. We are a family owned and operated frozen custard shop serving the McHenry County area. We are dedicated to providing fresh and locally produced flavors, sundaes, shakes, affogatos, and concretes.
We are located at 6500 NW HWY, in Crystal Lake, IL. We are located next to the IHOP, across the street from Walgreens and CVS in the Plaza.
Monday: 12:00 PM to 9:00 PM
Tuesday: 12:00 PM to 9:00 PM
Wednesday: 12:00 PM to 9:00 PM
Thursday: 12:00 PM to 9:00 PM
Friday: 12:00 PM to 10:00 PM
Saturday: 12:00 PM to 10:00 PM
Sunday: 12:00 PM to 9:00 PM