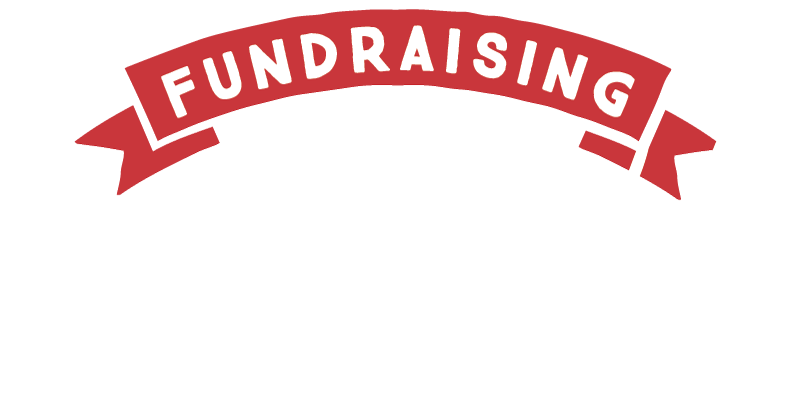 Fundraise With Us!
We love working with local schools, non-profits, and groups that are trying to do the right thing in McHenry County. We support groups from Crystal Lake, Cary, Fox River Grove, Algonquin, Lake in the Hills, Huntley, Woodstock, McHenry, Barrington, and beyond. We are very flexible when trying to help our community, but three options for fundraising have become popular. Feel free to let us know how we can help in the planning, design, and implementation to help you hit your fundraising goals.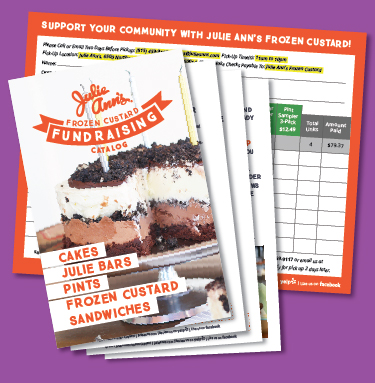 % of Group Sales
Perfect for teams and larger organizations, this fundraising program involves an order form and catalog of larger ticket items such as our Frozen Custard Cakes and Carry-Out Packs. We provide the fundraising coordinator a Group #. The coordinator prints, post on social media, and/or Emails the order forms and catalogs to their family and friends. Once payments are collected, we provide a receipt to everyone who participated good to order and pick-up their items anytime in the future. A reimbursement check is provided to the group once the funds clear.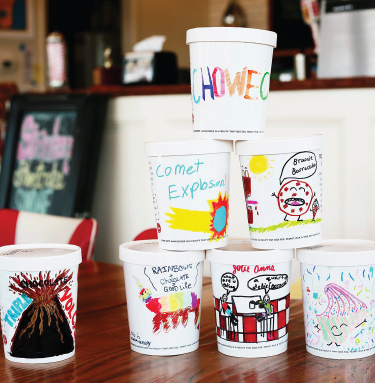 Custom Quart Contest
Kids design a flavor from a list of toppings and then name and draw a label using Sharpie Markers. This is perfect for schools and can be paired with a Dessert Night Out gathering. We provide stickers and order forms for those that pre-pay for their own custom flavor. Winners for the best flavor/artwork are chosen by our staff or their teachers and win a gift card (typically per grade) and are posted to our Facebook and Instagram pages.
Family Dessert Night Out!
This is perfect for large local groups! A percentage of sales during a specified date is given to a group. We have a flyer template that can be posted to Facebook, Printed and handed out, and/or left at a location. The event coordinator should work with us to customize the brochure and commit to a date.
Contact Linda For Fundraising
Once you decide from one of our three fundraising programs, contact us with your fundraising coordinator's name, group name, approximate number of people, event day, etc. You can shoot the info to fundraising@julieanns.com or call Linda at (847) 828-4060 Monday through Friday from 9:00AM to 5:00PM CST. We are a family owned and operated frozen custard shop serving the McHenry County area. We are dedicated to providing fresh and locally produced flavors, sundaes, shakes, affogatos, and concretes.
We are located at 6500 NW HWY, in Crystal Lake, IL. We are located next to the IHOP, across the street from Walgreens and CVS in the Plaza.
Monday: 12:00 PM to 9:00 PM
Tuesday: 12:00 PM to 9:00 PM
Wednesday: 12:00 PM to 9:00 PM
Thursday: 12:00 PM to 9:00 PM
Friday: 12:00 PM to 10:00 PM
Saturday: 12:00 PM to 10:00 PM
Sunday: 12:00 PM to 9:00 PM